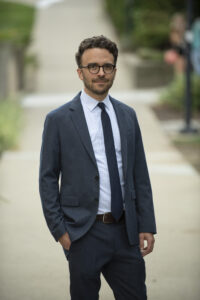 I am a socio-legal scholar whose research focuses on cities, property, land use, social policy, and human rights. Using a mix of historical and ethnographic methods, my current work explains how and why reformers have tinkered with property in land as a way to address poverty and unemployment, by reallocating rights to use idle resources. I am finishing a book manuscript that traces and accounts for reformers successes and failures through a study of urban farming and gardening in Chicago since the 1890s. I work at the University of Cincinnati, where I am an Assistant Professor of Political Science and Law, and am an affiliated faculty member in the Department of Sociology.
Here you can learn about the book I'm working on, as well as my other research projects and publications.
You can download my CV here.